The PIN code is an important four (4) digit security code that is often used with displays
This PIN code is used to change the settings, arm and disarm the device, stop a triggered alarm or notification, exit the media, or exit the app when armed.
Steps:
To find the security code, go to metrics.smartcircle.net/enrollment
Enter the enrollment code to the respective location
The PIN code will be displayed on the right-top corner of each Fixture.
On Mobile: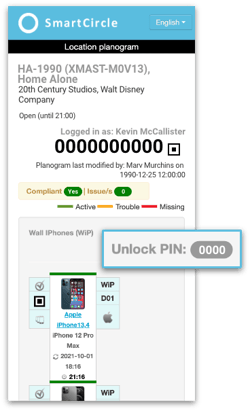 On Desktop: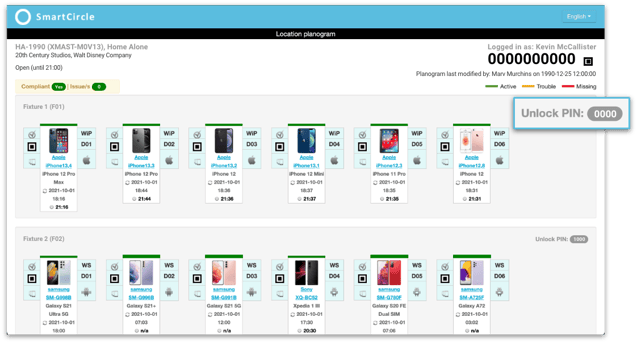 Keep in mind that when the PIN code is changed through the configuration site it is applied for an entire fixture, not for a single display.
If a display is moved to a different fixture it will take on the PIN code of that fixture.