When creating a campaign sometimes they are created for devices that do not have the sensors to sense orientation. This can be seen most commonly when mounting a TV in portrait position and needing to display the media that way.
Only images, web and URL can be rotated. Videos cannot be rotated with this feature. They must be created the way you want them displayed.
For Remote DS (player) devices the screen rotation needs to be set up from the configuration site.
Access https://accounts.smartcircle.net/ and login.
Access your location and fixture.
Select your remote DS device.
Change the screen rotation as needed and save the configuration.
The degree rotation is clockwise from the original portrait or landscape position. Please note that only images and websites will rotate. Videos must be created for the orientation you are going to display it in.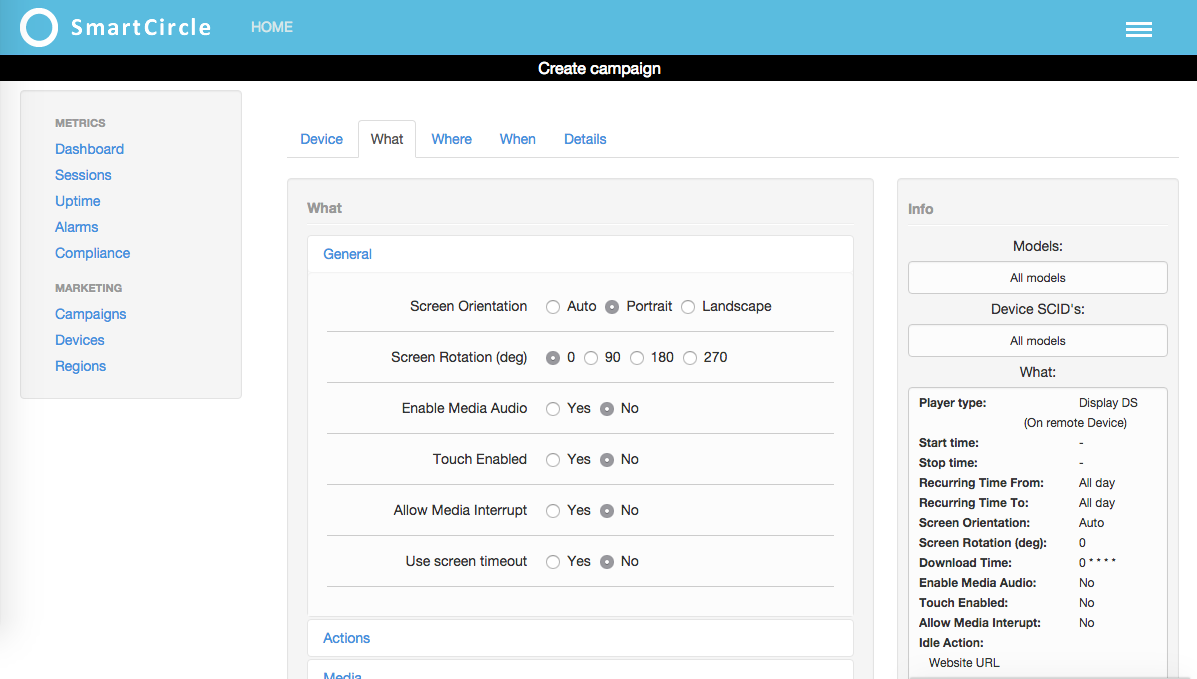 Troubleshooting & FAQs | RTF-SC-0013 | Rev. 10