In case you have forgotten your enrollment code or manager key, you can request a recovery using the configuration site.
Go to the SmartCircle configuration site at accounts.smartcircle.net.
Select Request manager key and enrollment code recovery.
Fill out the form provided and click Submit. (Scr. 0008-02)
You will receive an email with the enrollment codes and the manager keys associated with that email.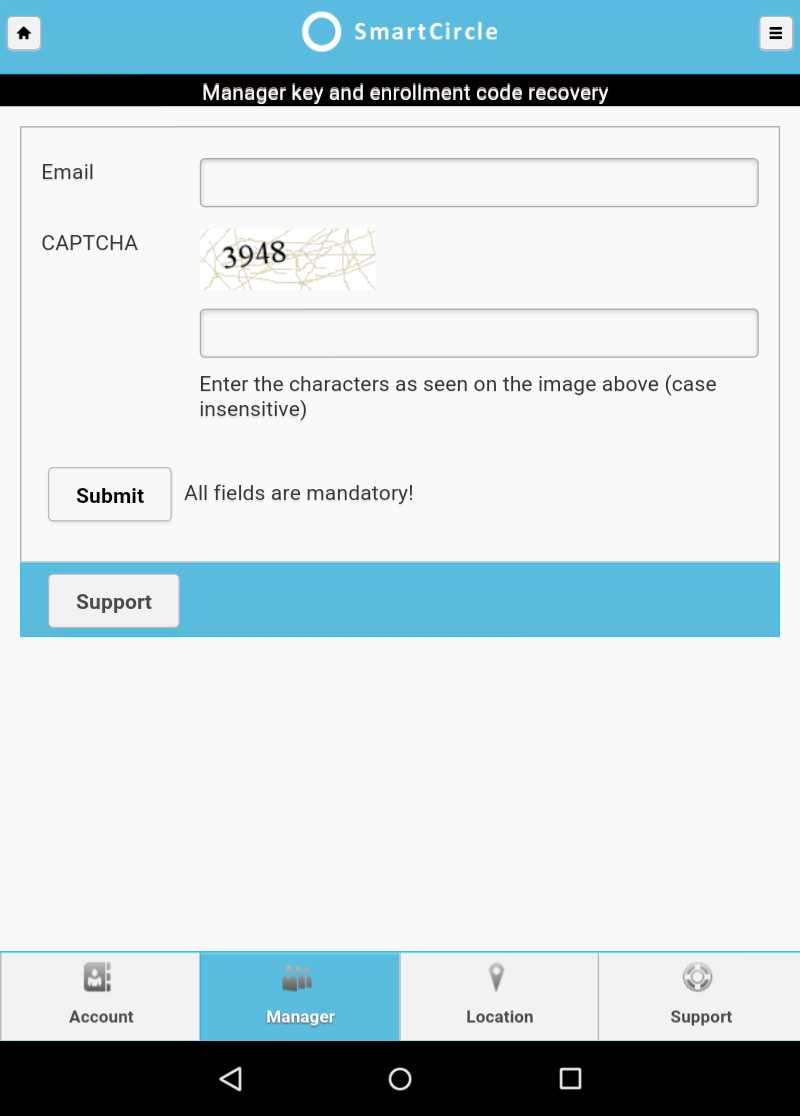 0008-02
Configuration Site - User Guide | RTF-SC-0008 | Rev. 4